When we first moved into our apartment, I thought the white sink was a beautiful piece in our all-white kitchen. Little did I know, white kitchen sinks do not stay white and beautiful very long. I used to think Soft Scrub with Bleach was the only way to keep my white sink white. I've since figured out a couple easy ways to keep my sink white without toxic chemicals.
A simple scrub made with baking soda and dish soap works great. First, I dry my sink because baking soda will dissolve on a wet sink. Then I sprinkle a little baking soda in my sink, add a couple drops of dish soap, and scrub with a scrubber until it comes clean. Sarah over at
Nature's Nurture
uses salt and baking soda to scrub her sink, so add some salt if baking soda/dish soap isn't cutting it. I also use this baking soda scrub and a scrub brush to clean my textured bathtub.
If there are still some stubborn stains that won't come off, I add a few drops of tea tree oil, hydrogen peroxide, or lemon juice to the baking soda scrub to whiten the sink. Then I scrub a little more. You may need to let the tea tree oil, hydrogen peroxide, or lemon juice sit on the stain for a bit depending on how bad it is.
If I'm in a hurry, I use a Magic Eraser instead of the baking soda scrub. I know, I know, it's not "green," but I like that it doesn't have cleaners in it. It's the scrubber's texture that gets stains off. It really does seem magical since stains and marks come off so quickly. It works on bathtubs, walls, floors, and appliances too. I buy a generic version at Walmart for $.72/scrubber, but you can also find them on
Amazon
for about $1/scrubber. On Pinterest today, I found this
pin
about a generic version on ebay that's way cheaper. Coolness!
These methods also work on stainless steel sinks. How do you keep your kitchen sink clean without harsh chemicals?
This post was featured at: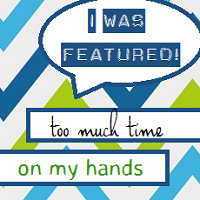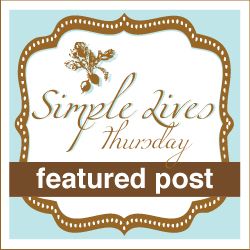 This post was shared at:
Simply Natural Saturdays
,
Once Upon a Weekend
,
Say G'Day Saturday
,
Domestically Divine Tuesday
,
Show Me What Ya Got Tuesday
,
Tip Me Tuesday
,
Teach Me Tuesday
,
Tout it Tuesday
,
Jam's Corner Marvelous Mondays
,
Morristribe's Homesteader Blog Carnival
,
Homestead Barn Hop
,
Monday Mania
,
Homemaker on a Dime
,
Motivate Me Monday
,
More the Merrier Monday
,
Sumo's Sweet Stuff
,
Alderberry Hill
,
Little House in the Suburbs
,
Happy Hour Friday
,
Simple Lives Thursday
,
Natural Living Link-Up
,
Simple Steps to Healthy Living
,
Penny Pinching Party
,
Frugal Days Sustainable Ways
,
Works For Me Wednesday
,
Healthy 2day Wednesday
,
Raising Homemakers Link-Up
,
Tiny Tip Tuesday
,
Anti-Procrastination Tuesday
,
Strut Your Stuff Saturday
,
Get Schooled Saturday